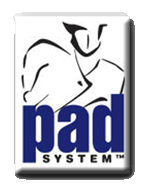 PATTERN MAKING SOFTWARE
PAD SYSTEM was founded in 1988, in Montreal, by creative people from the apparel industry. A leader in CAD / CAM integrated solutions, dedicated to the apparel textile and leather industry. Present on all five continents through its international distribution network, active in more than 50 countries and available in more than 15 languages. From virtual design to integrated production, PAD System and its partners service and support thousands of satisfied customers worldwide, from freelancers to large scale production.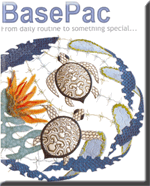 EMBROIDERY DESIGN SOFTWARE
GIS BasePac 5 Is a modular built, complete software package for the embroidery industry. The single modules can be put together individually, so you can built your system according to your desires. The automatic punching feature ACE allows beginner punchers to switch vector or pixel data into designs of extraordinary quality. The experienced puncher will appreciate ACE as a quick conversion, which can be optimized and reworked with the punching features.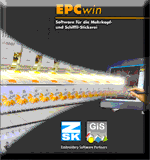 EMBROIDERY DESIGN SOFTWARE
EPCwin ZSK's well-recognized embroidery software for scanning, drawing, digitizing and editing is available on PC-Basis.Create the right outlines for your motives with the drawing software of EPCwin. Precise drawings are the prerequisite of high-quality embroidery designs, there are many ways to generate stitches. EPCwins calculates with more than 20 years experience in embroidery software development.